HELP YOUR COMMUNITY BECOME MORE SELF RELIANT!
100% NO RISK
Start the Master of Business in the Streets Course 
ABSOLUTELY FREE!
only pay a fee to receive your graduation certification
WATCH THIS SHORT VIDEO ABOVE THAT EXPLAINS HOW YOU CAN TAKE ADVANTAGE OF THE ECONOMIC BENEFITS AND BUSINESS TRAINING TO BECOME A SUCCESS AMBASSADOR TODAY!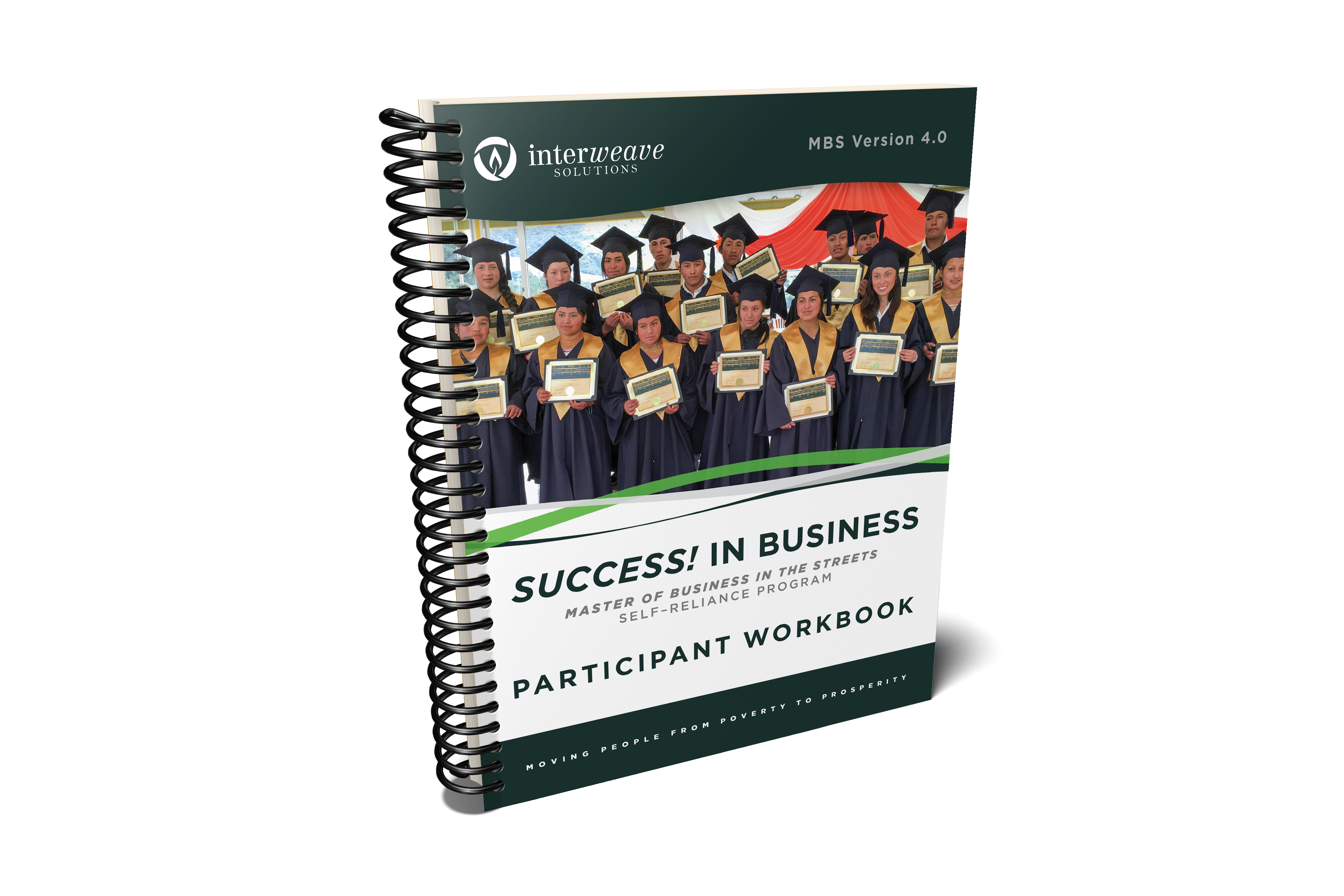 Interweave Solutions Success Ambassador Program has
Everything you need!! 
to have a successful training business that will have a significant impact in your community!
« Interweave Solutions is a life changing program that helps people move out of poverty into prosperity through self-help groups.





I have benefited a lot from the MBS training and have always wanted people to be able to participate in the training. #MBSisthewayoutofpoverty »
« Excellent program, it brought out something in me that was there and yearned for freedom but didn't know how. »
« It is a program that has completely changed my life, in my home and in my business. Super recommendable! »
« The Interweave Solutions program has been very important in terms of knowledge on how to undertake and manage such a business to ensure its success. »
« These courses have pushed me to improve myself as a person to support and help the people around me. Now I dream of greatness and I want to be a great self-employed entrepreneur. »
Master of Business in the Street (MBS) course
+
Success Ambassador Course
=
SUCCESS AMBASSADOR   PROGRAM!
LISTEN TO WHAT PEOPLE AROUND THE WORLD HAVE TO SAY