MBS CERTIFICATES: 986
SUCCESS AMBASSADORS: 37
(as of March 2021)
Cotonou
Briac Afangnon
briac@interweavesolutions.org
+229 63 60 77 90
Charles Nouatin
charlesnouatin2014@gmail.com
+229 97 40 16 62
Christel G.U. Sossou
sossouchristelgbeyeton@gmail.com
+229 96 42 15 01
Excellent Fassinou
fassinouexcellent@gmail.com
+229 97 51 43 49
Florimonde Tossa
tossaflorimonde@gmail.com
+229 97 29 91 40
Gbèdiga Lokossou
gbedigalokossou@gmail.com
+229 96 72 40 36
Isidore Odountan
odountanisidore730@gmail.com
+229 67 60 76 22
Jean Ahowekoun
jeanhoussou56@gmail.com
+229 96348751
Charbel Ahomagnon
charbel@interweavesolutions.org
+229 62 49 02 50
Dossou Fleurly Bijou
dossoufleurybijou@gmail.com
+229 52 00 19 77
Cotonou
Judicaël Akpossou
judicaelakpossou@gmail.com
+229 62 58 37 81

Kazotti Ifonti
imaxbenin@gmail.com
+229 95 90 18 95

Kety Vodounou
germonne@gmail.com
+229 95 45 98 85

Laurette Ahehehinnou
lovegael07@gmail.com
+229 66 99 74 17

Leándre Adimou
lenaredpen@gmail.com
+229 97 73 27 97

O. Victory Ahehehinnou
oliviervictory92@gmail.com
+229 62 03 38 03

Urbain Lokossou
lukisba02@gmail.com
+229 67 62 74 79

Eliezer Menoukoume
eliezairemenounkounme@gmail.com
+229 60 28 92 64
Ralmeg Helvis Zodji
ralmeghelviszodji@gmail.com
+229 98 23 26 47
Impact of the MBS Course in Benin
Participants are asked to complete a self-assessment before and after taking the MBS course. The following report demonstrates the impact of the MBS course based on the results of the evaluations in Benin.
Agree/Disagree | Before/After
I have my own business. | 90% / 98%
I have a plan to improve my personal life. | 20% / 97%
I serve in my community. | 12% / 92%
I save money regularly. | 21% / 95%
My family spends less than we earn. | 15% / 93% 
My family can afford the basic necessities of life. | 25% / 96%
I keep business records. | 9% / 95%
My business has improved because of the MBS course. | 0% / 98% 
My income has increased because of the MBS course. | 0% / 99%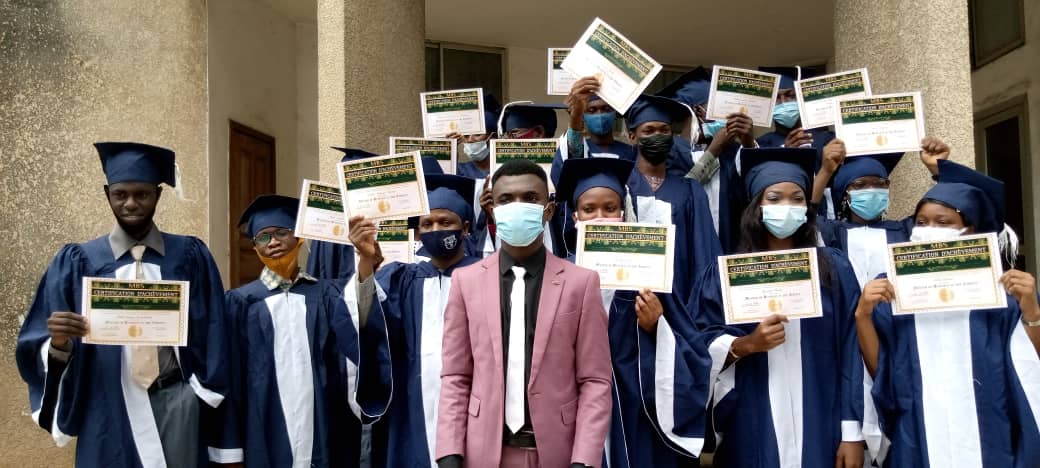 Benin. Charbel is one of our Success Ambassador Mentors from Benin. He received his Master of Business in the Streets (MBS) certificate in 2020, and 3 months after becoming a Success Ambassador he started his own MBS group. After 3 months of hard work, each of his participants received their own MBS certificate and were able to have a graduation ceremony on January 16th, 2021. We are beyond excited for Charbel and each of his 20 MBS graduates!
More