How to start the MBS course 
Congratulations! You've officially signed up for the MBS course. We are excited to have you here! We know it can be tricky learning how to navigate a new system. We're here to help you get started. 
When you log in, your screen should look similar to the one you see in pictures below. If your screen does not look this way, please email team@interweavesolutions.org and let us know so that we can fix it for you! 
What you need to do to get started is CLICK THE NAME OF THE COURSE and then click START COURSE. 
MOBILE VIEW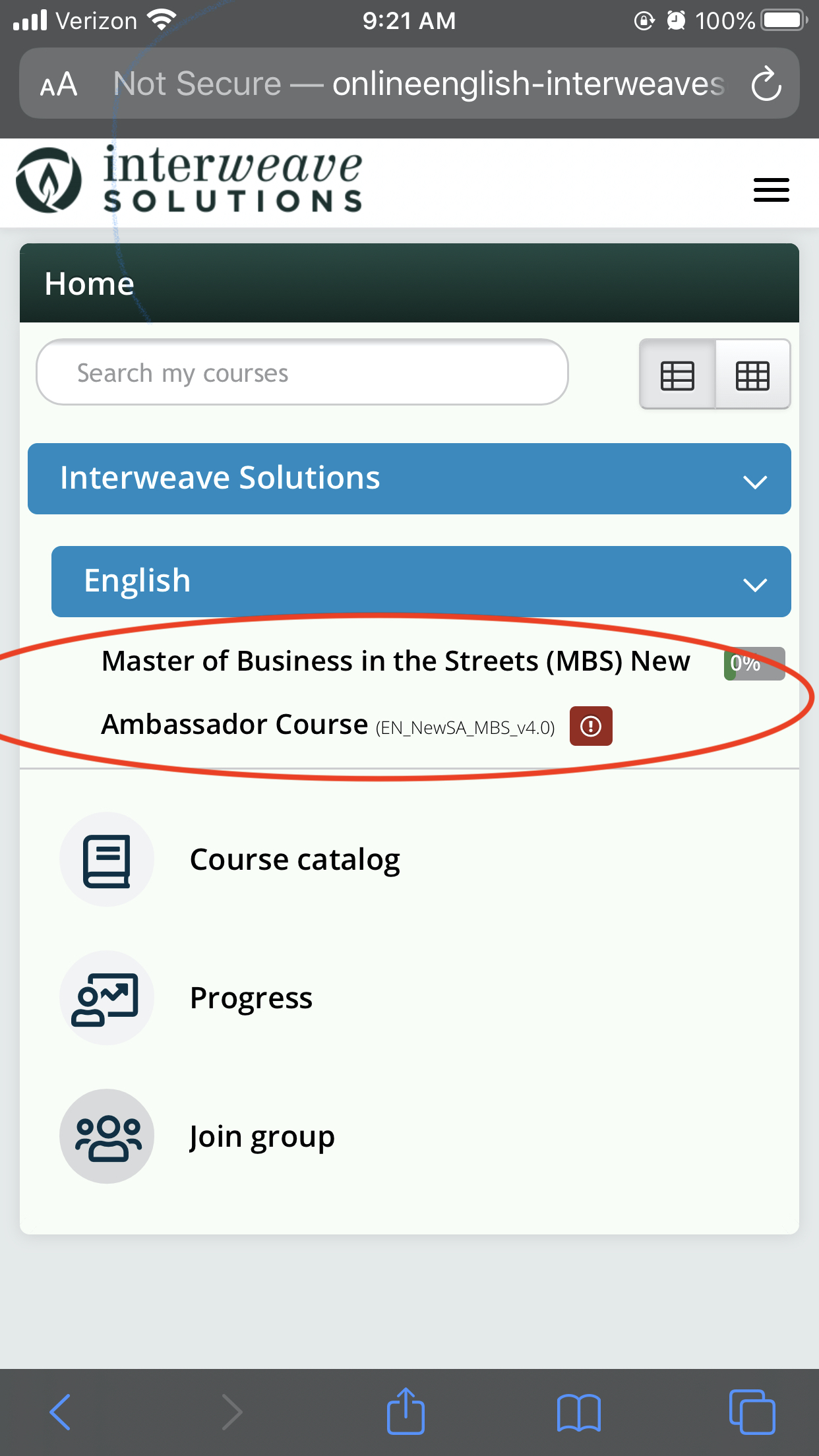 MOBILE VIEW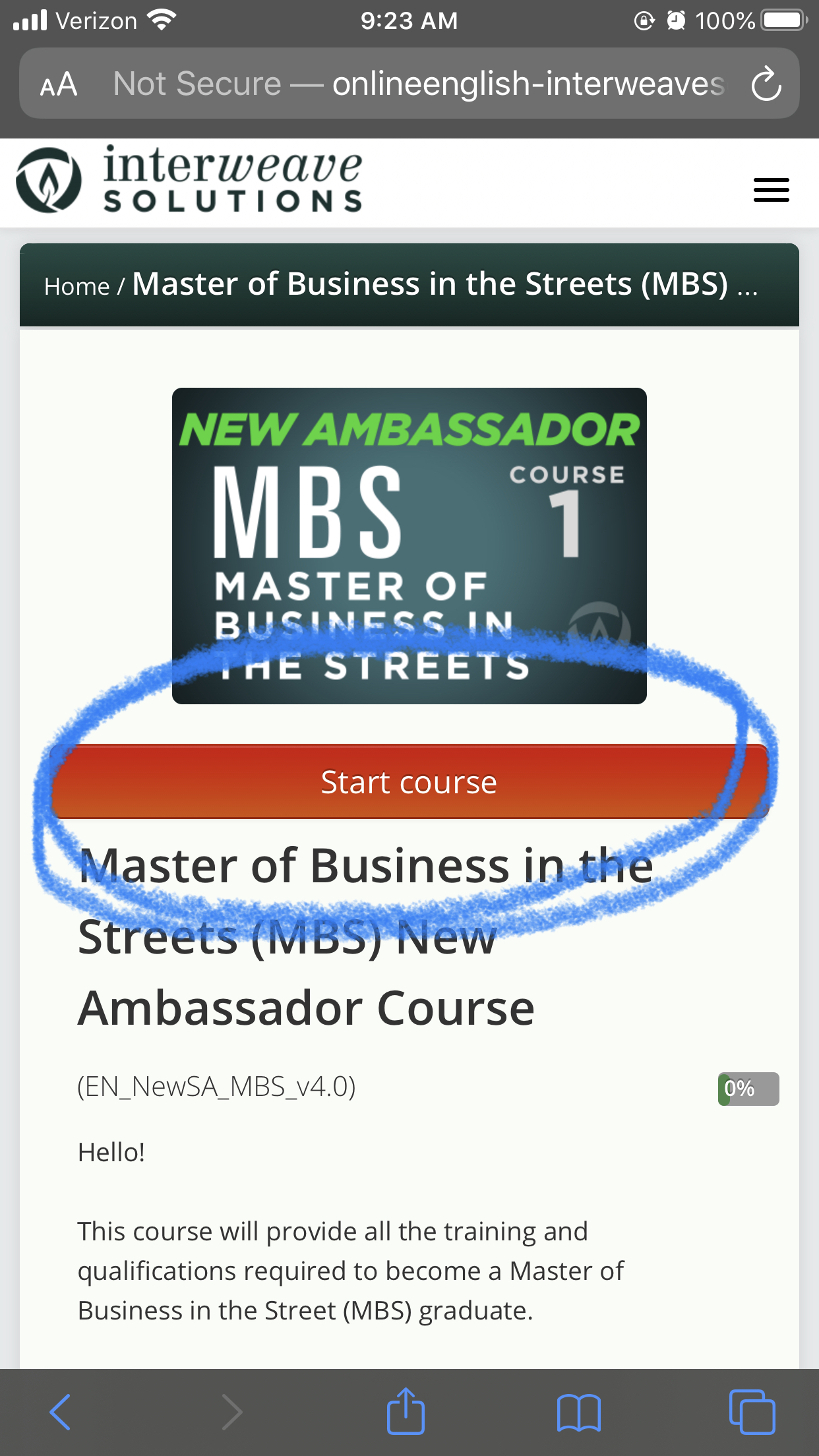 DESKTOP/LAPTOP VIEW
DESKTOP/LAPTOP VIEW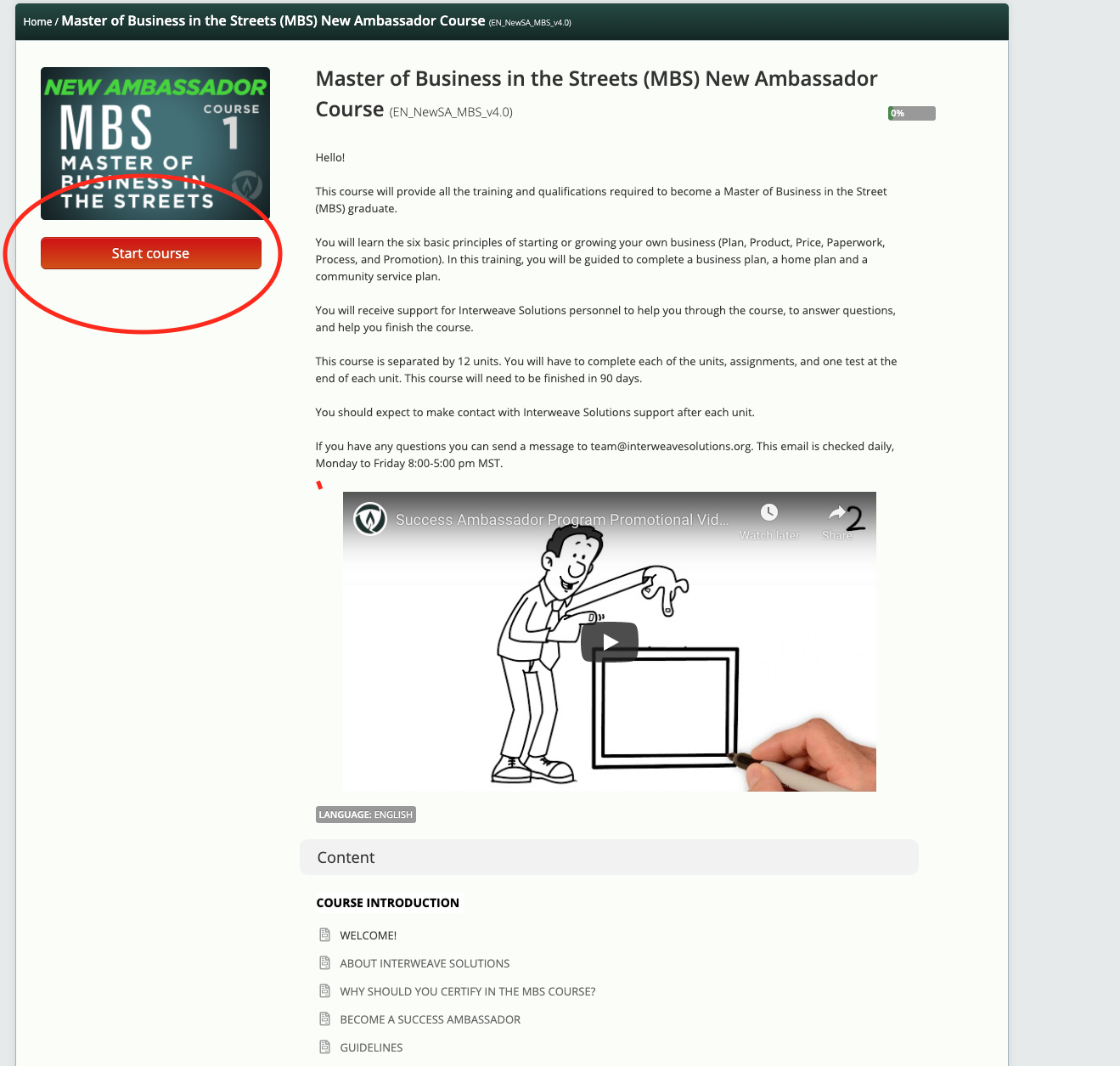 If you have any questions or if your screen does not look like the images above, please contact us at team@interweavesolutions.org and we will help you!