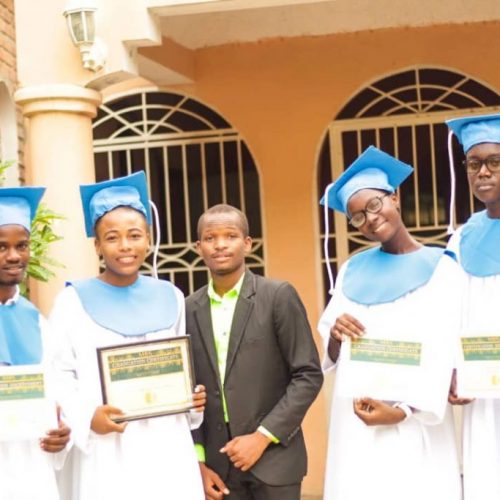 Haiti. Sterly is a young ambassador in Haiti who recently became a Success Ambassador, but his youth hasn't stopped him from achieving greatness. 
Covid-19 has negatively affected a lot of people, but Sterly has completed the training of two groups during this pandemic and we recently had the pleasure of attending the most organized and most effective online graduation we had ever seen. Sterly handled the meeting professionally. He played the national anthem, invited key speakers, and motivated his students. He conducted the ceremony in English and French.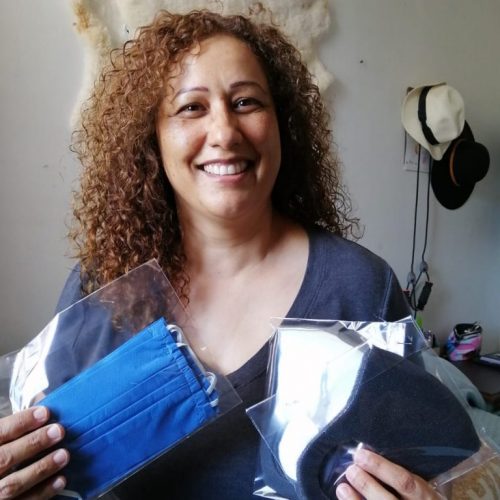 Mexico. Maria Garcia started her work as a stylist when she 27 years old. She continued her work for over 22 years, when suddenly she was left without a job, unemployed. She couldn't believe what had happened. 
The cause of her unemployment? The coronavirus. Maria says that her way of thinking and even living changed drastically during this time of unemployment.
More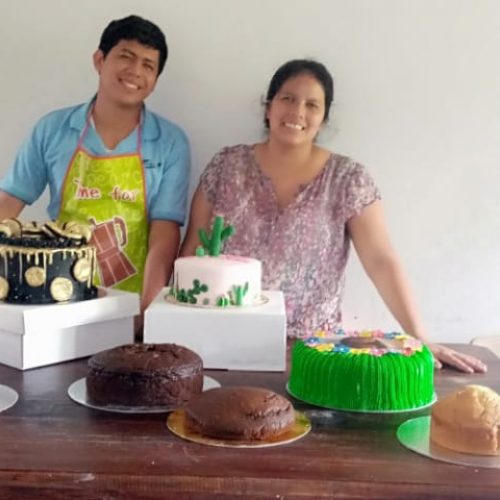 Honduras. Victor Vega is 30 years old, lives in Honduras, and has a successful business that he runs with is wife. But that wasn't always the case. 
A few years ago he and his wife started their small baking business. Unfortunately, he had to work another job in order to make sufficient money for the family. The income from the baking business just didn't make ends meet. His new job didn't fulfill his expectations, but it gave them enough to survive. Victor wanted to help his wife with their shared business, so he would work nights making cakes and breads after working his other day job. They spent three years following this schedule.
More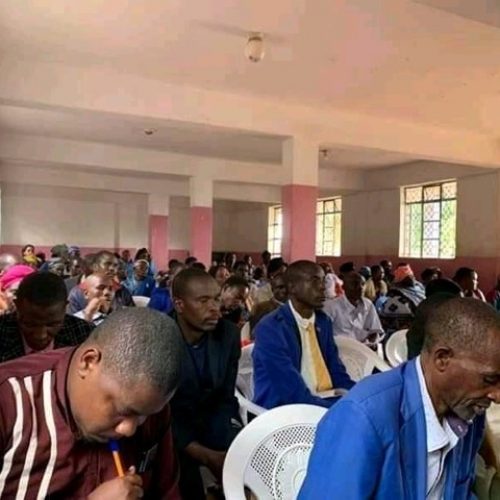 Kenya. John Lutomia from Kenya prayed for 3 months to find a way to help his community before he found a Facebook ad promoting the Interweave Master of Business in the Streets program. He signed up for the course and fell in love with the curriculum. Wanting to do more, he continued his training to become a Success Ambassador (a facilitator or teacher of the MBS course to people in his local area). The Success Ambassador course requires that you facilitate and graduate a pilot group as a part of your training.
More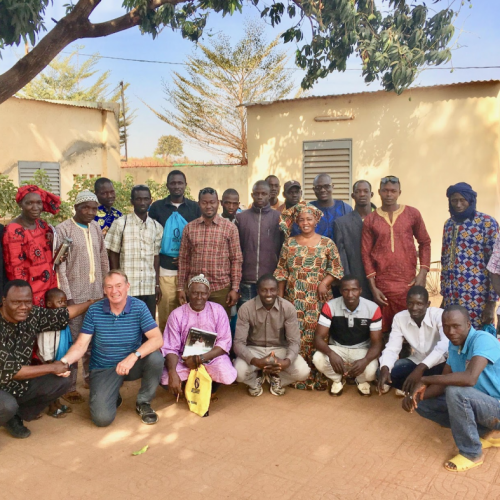 Mali. Co-founder of Interweave Solutions, Lynn Curtis, recently had the privilege of traveling to the great country of Mali. Upon his return, he had so many wonderful stories to share about the wonderful people he met and the experiences he was able to share with them. There were over 5 villages represented during the course trainings, reliance groups were started, a women's association developed, and over 20 participants graduated from the MBS program.
More
Haiti. "My name is Emmanuel Paul. I am from a rural region of Haiti. I completed my studies in Food Science and Technology in 2016. I co-founded a corporation in 2016 that works with farmers and rural women on agro-entrepreneurship and agro-processing to create added value on farms in northern Haiti. I discovered a Facebook posting describing the "Master in the Street" course in October 2019, and I quickly grasped the opportunity.
More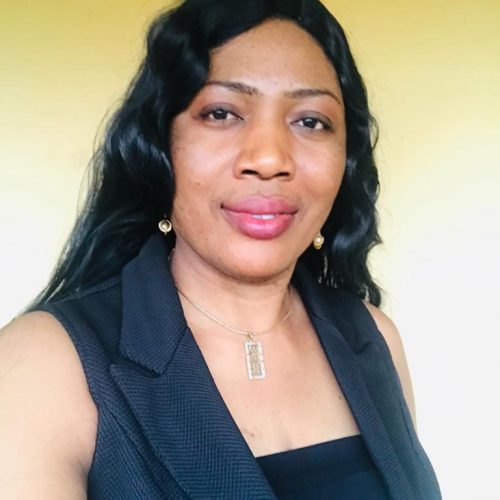 Nigeria. "My name is Mercy. I am Nigerian, a mother of four and a business owner. I was introduced to Interweave Solutions by a Success Ambassador Mr. Yusuf. Prior to the time I was very sad on how I spend so much without being able to account for it. My business was not flourishing and
had to close down business because it was not providing as much as I wanted. I was thinking on how to make my business work, be able to spend wisely and save money for the things I wanted to do. I found myself needing professional help. It was at this point that Mr Yusuf told me about Interweave Solutions. I visited the website and jumped at it.
More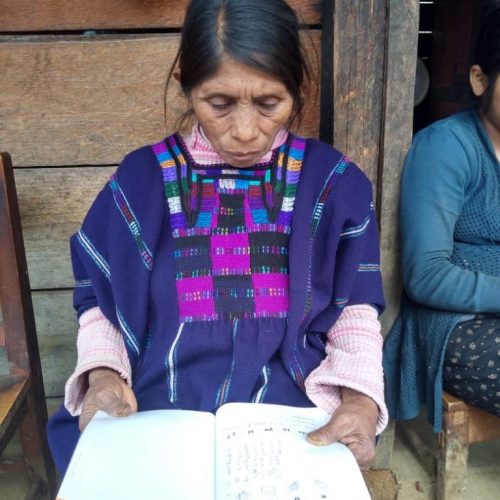 Mexico. "In one of our literacy self-reliance groups in Chiapas, Mexico, there lives a woman named Maria. She is sixty years old but eagerly started attending the group because it has been her dream to learn how to read and write. Even though she just started attending the group only a few weeks ago, she now knows how to write her name, the vowels, and is diligently learning the rest of the letters in the alphabet. She says that finally learning to read and write has brought her more joy than she knew was possible."
More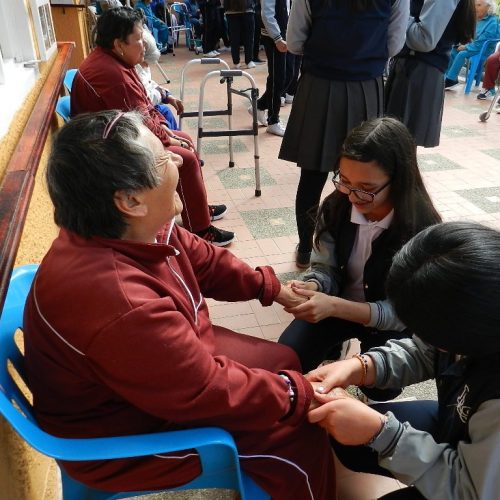 Colombia. Shortly after our conference in Ecuador last spring, Nelson Triana landed a contract with his local government, authorizing him to teach the MBS course in schools as part of their business curriculum. After presenting the program and modeling the teaching style, he was offered positions in 3 different schools, teaching 5 different courses. This work has been so successful and kept him so busy that he's had to turn down other schools that want the MBS materials taught in their business departments.
More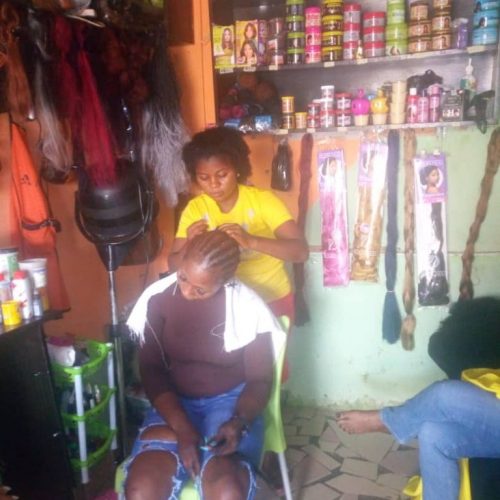 Nigeria. Peace struggled to find a job in her local area for a long time. She finally decided to start a business as a hairdresser, but when her shop started to fail financially, and she became depressed. Peace was incredibly discouraged at the life she had been handed. But one day, her dear friend invited her to take the Master of Business in the Streets self-reliance course. Within weeks, Peace was able to learn principles to apply to her hair salon to improve the state of her business. At the end of the course a few months later, Peace was empowered with knowledge and was able to make her salon self-sustaining. Because of her great success in her salon, she decided to start a second business doing laundry, which she saw as a need in her community.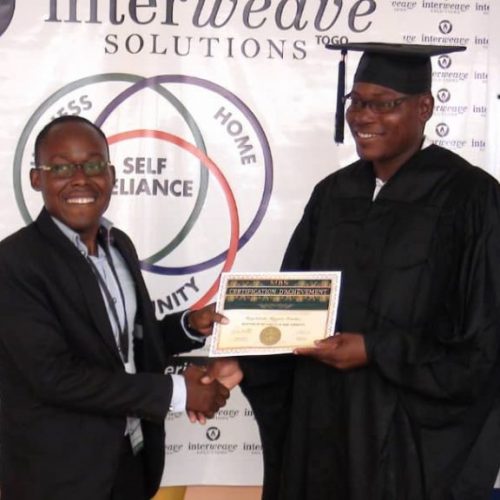 Lome, Togo. After receiving his Success Ambassador certification only a few months ago, Azedzi Ganyo worked hard to gather his friends and colleagues, tell them how the MBS program had impacted his life, and invite them to have a similar experience by joining his new MBS group. Some people came, and some even brought their friends, until Azedzi found himself with a group of 15 dedicated learners, who have since completed the MBS program and improved their quality of life.
More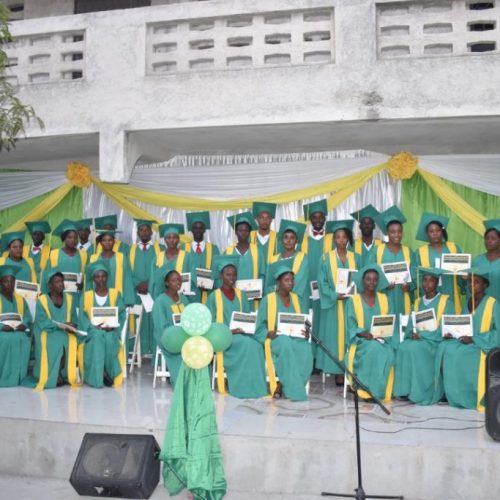 Haiti. Like many Ambassadors, when Jean Godenson came in contact with Interweave Solutions, he had no idea how it would impact his life. He was working in North Sudan and traveling back to Haiti every few months to visit his wife and young son. As he searched for work opportunities for an educated Haitian, he came across Interweave at a freelancing job site, looking for help translating some materials into French Creole. As he worked on translating the materials, Jean realized there might be more for him and the people in Haiti. He said "We did the work and I loved the materials and asked how I could get involved. Here I am today as the first Interweave Success Ambassador in Haiti. What a beautiful and exciting journey!"
More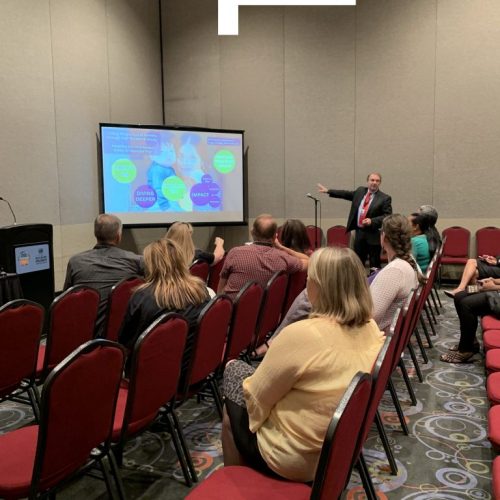 Utah. The old saying goes, "Many hands make light work", and our partnership with Eagle Condor has helped us in this since we began working with them back in 2012. 
Eagle Condor is an NGO that aims to eradicate poverty in South America. Using four Pillars of Self-Reliance– Education, Health, Infrastructure, and Career Development– they help people gain and retain the abilities to support themselves, their families, and their communities. 
More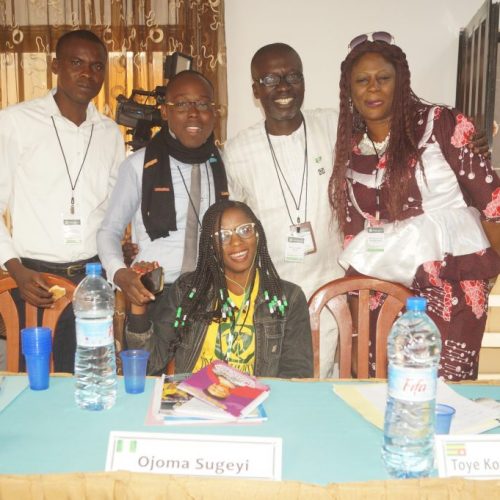 Benin. After many hours of planning and preparation, we were finally blessed to gather as an Interweave family in the beautiful nation of Benin, to receive training and strengthen relationships between Success Ambassadors from all over Africa. We had representation from Benin, Togo, Nigeria, Cameroon, Ivory Coast, Burkina Faso and Liberia, for a total of 45 Ambassadors plus members of the Interweave Board and Donors from the United States.
More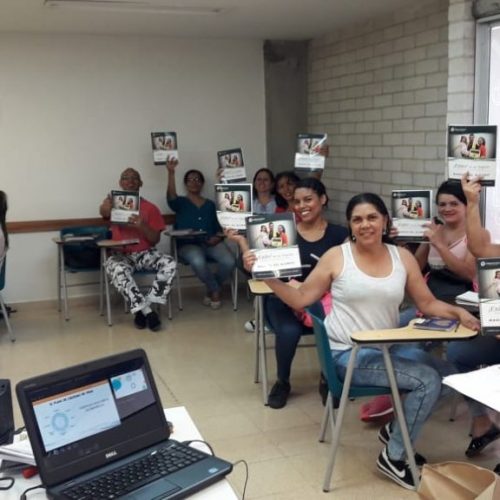 Colombia. Success Ambassador Darío Sanchez noticed an opportunity when he heard about the "Cedezos" program sponsored by the city government. This program supports the development of business and entrepreneurship in local areas by setting up training centers in each community in the city. Darío knew this would be a perfect place to implement the MBS program, so he presented the idea to the Cedezo in his neighborhood and explained to them the difference between Interweave's training and other programs they might have tried in the past.
More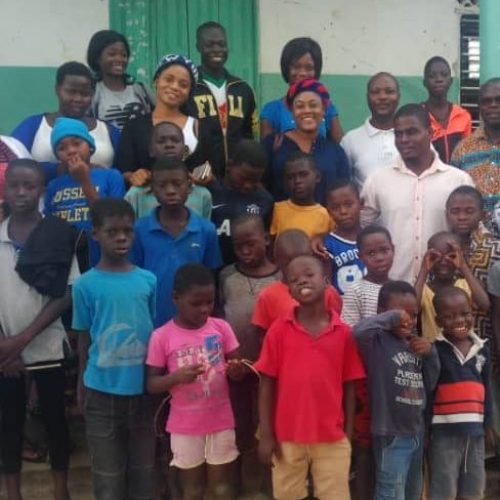 Togo. There are over 360,000 orphans in Togo, due to many health and economic conditions. One MBS group in Togo recognized the need of these children and decided to build their community service project around them. They arrived at the orphanage and assisted in cleaning and organizing the home, as well as provided food and supplies to the children.
More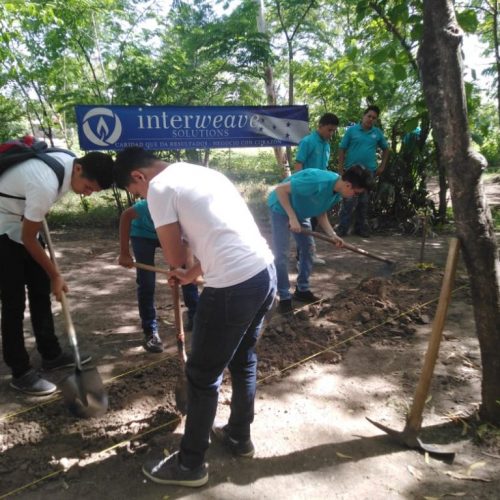 Honduras. Ambassador Jonathan Rodriguez led his youth group in a community service project, cleaning and cultivating a municipal nursery in his community. Many students participated and shared their thoughts about the project as well as the MBS program. One of the students commented that through community service, students and future professionals like them reflect a positive image to society. "Community service is very important, it's good for people." He explained how much he had learned through his MBS studies, especially about the Quality of Life Plan and the importance of saving regularly, which he had never considered before.
More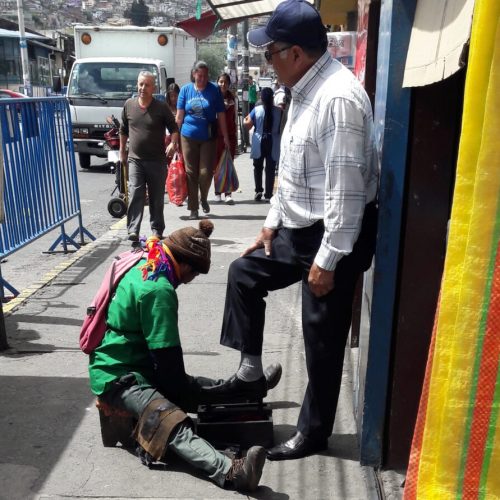 Quito, Ecuador. Don Luis cleans and shines shoes on the street, making between 7-8 dollars a day. For many years, he has used a good portion of this money to satisfy his alcohol addiction. However, as he recently began taking the MBS course offered to him by a fellow street vendor, he realized the importance of saving money and has significantly reduced his alcohol consumption. Not only does he have more money to invest in his business and meet his personal needs, but this change of lifestyle has played a role in improving his home life and family relationships.
More
Lagos, Nigeria. Victoria is married to a Success Ambassador. She watched her husband facilitate self-reliance groups and she was a witness to the success he had in helping people start and grow their businesses. She was never opposed to the program, but she "never took it seriously" either; she just didn't feel any connection. Then, after some complications in her own business, she found herself in financial crisis. She reached out to a local micro-finance bank, hoping to receive enough funding to save her business and help provide for her family. But when the bank asked for a copy of her cashflow statement, she had nothing to show. She knew this was something her husband taught regularly in his MBS courses, so she sought his assistance.
More
Nigeria. Yusuf Bala received a degree in Business Administration from Nuhu Bamali Polytechnic, but had never been able to make ends meet. He says he had always been dependent on his brothers, but he wanted to provide for himself. He came across the MBS program and it looked like it could be the answer, but he worried because course was introduced in Nigeria through a notable Christian pastor and Yusuf was Muslim.
More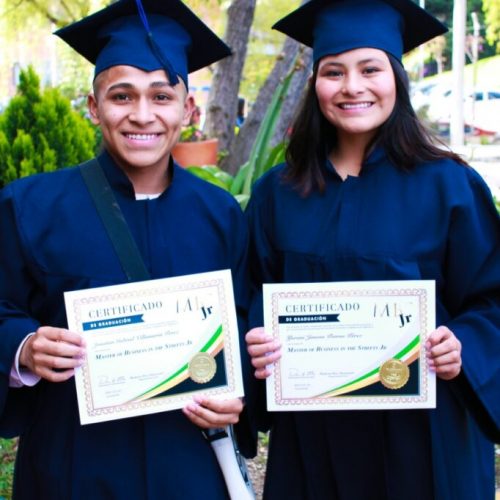 Colombia. Two important values at Interweave Solutions are "always improving" and "mutual respect for all." These two principles have taken on meaning as we've worked to weave them together through the MBS Jr. Program. Although the curriculum itself will not be released until later this year, we are excited to share the progress of a pilot group of youth this past month.
More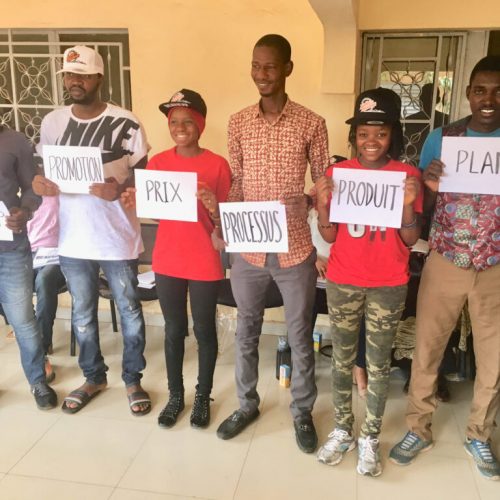 Mali. Co-founder and Executive Director, Lynn Curtis, returned recently from a successful trip to Mali, where he trained a group of 26 native Malians in the MBS program. They have all submitted their paperwork and have been approved to receive their MBS certificates later in July. These humble and hardworking entrepreneurs worked for three days straight in temperatures reaching 107° F to receive the training necessary and complete their business, home and community plans.
More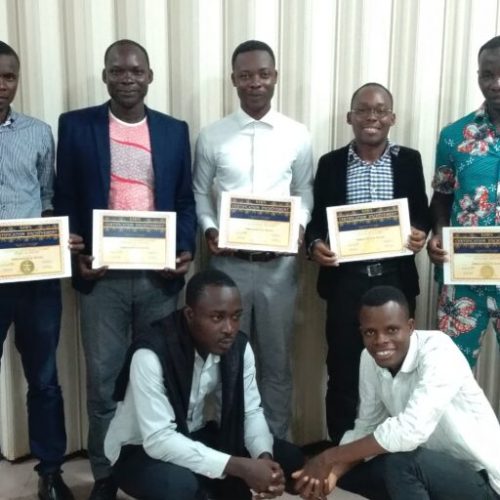 Togo. A couple months ago we shared some pictures of the MBS group in Togo. Since that inicial push, we have seen incredible progress throughout Togo and just recently certified 7 more Success Ambassadors in the country! We are excited, both with the quantitative growth as well as the quality of dedicated and hardworking Success Ambassadors joining our international team! Here are some reasons why these great people wanted to become Success Ambassadors:
More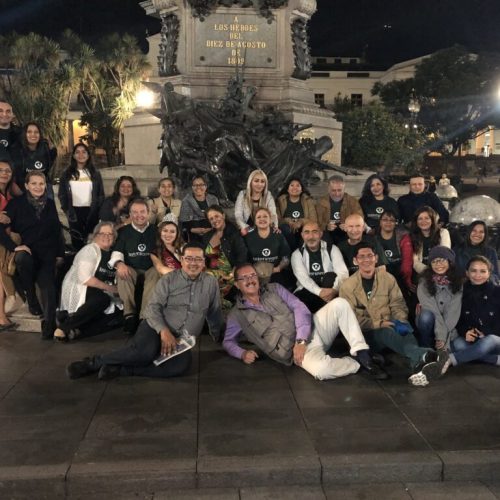 Ecuador. Last week members of our team gathered with Success Ambassadors from around the world for the second annual Interweave Convention. There were about 30 Success Ambassadors representing Colombia, Chile, Turkey, Ecuador and the Unites States. Through bonding activities and training workshops, Interweave partners were able to grow together and really come to appreciate each others' efforts and sacrifices.
More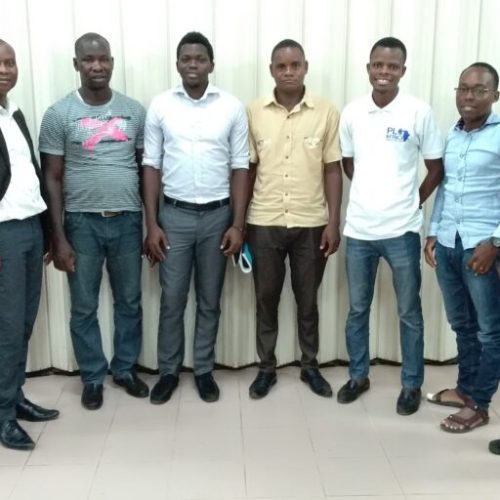 Lomé, Togo. Success Ambassadors in Benin have been training a man in the MBS course from the neighboring country of Togo. Now this participant has become a Success Ambassador himself and has started his own group. Here are some photos of the first MBS group in Togo!
Togo.  Success Ambassadors in Benin have been training a man in the MBS course from the neighboring country of Togo. Now this participant has become a Success Ambassador himself and has started his own group. Here are some photos of the first MBS group in Togo!
More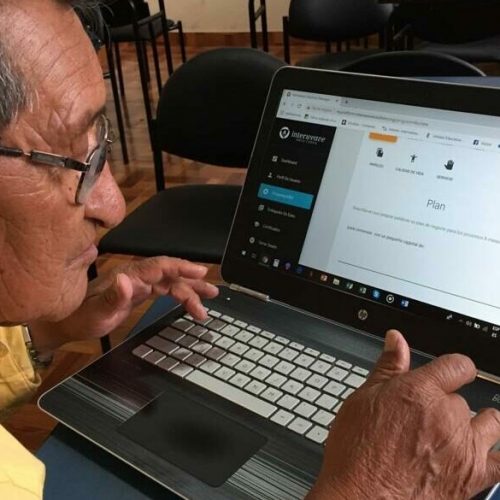 Ecuador. Hernan is 74 years old and he is an MBS student in Ecuador. He had never before used a computer but through the patient mentorship of his Success Ambassador, he has learned basic technology skills. His Ambassador reports that Hernan "is making a great effort to advance in the Success Platform. He is motivated and we support him so that he can advance his progress. Hernan is an example for us all!"
More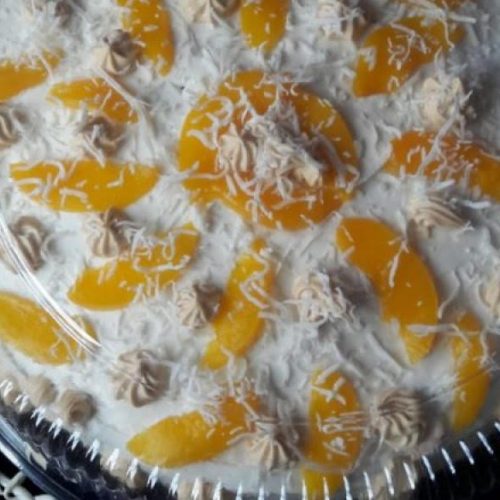 Ecuador. "My name is Gueisel and I am 40 years old. My story begins when my husband was diagnosed with cancer and it brought a lot of sadness. Because of this trial, however, I began to sell desserts and empanadas y it turned out to be very successful. I sold 400 empanadas in two days. I never expected to sell so much and that's when I decided to create my own business.
More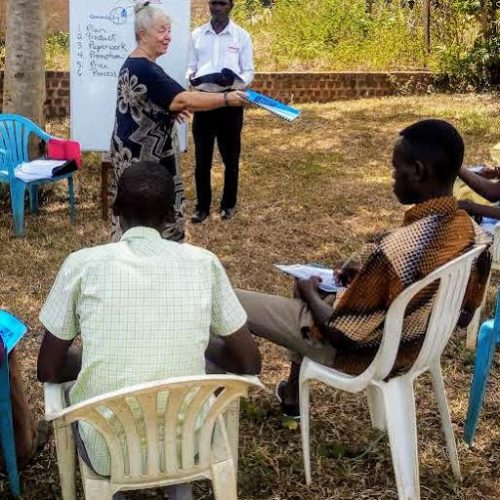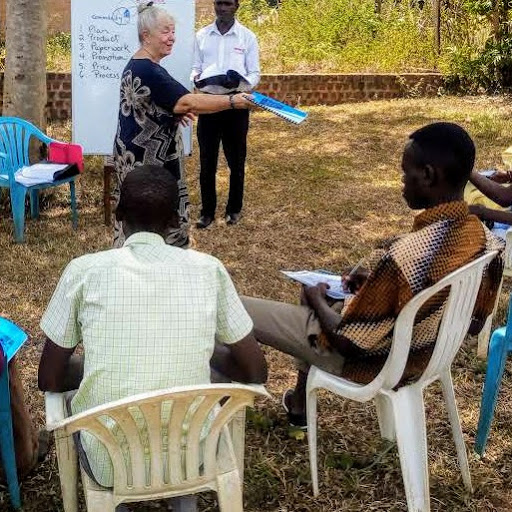 Uganda. Margaret Nelson is a retired RN from Washington State. Throughout her career she gained experience in clinical and community health, working with refugees and low-income populations. These experiences prepared her to move to Africa after her retirement, where she served on short-term mission trips and worked in local health clinics. She decided she wanted to do more so she settled down in a small village in Uganda, started building herself a house and developing plans to make a difference in the lives of the people she was getting to know. She worked with a few different NGOs, including a few that she started on her own, but never found the success she was seeking.
More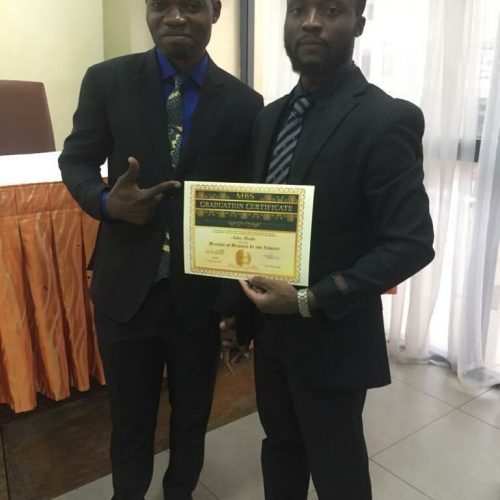 Cameroon. We are so excited about the progress we've made around the world and want to share some photos of one of our recent Success Ambassador graduations. Merlin Saha graduated as a Success Ambassador, but due to his remote location, we held his graduation ceremony via an online video conference. It was a great experience to remind us that there are no limitations or restrictions to the success of an individual. We adapt to the situations we are handed and when we do so we can achieve great things! Good work Merlin!
More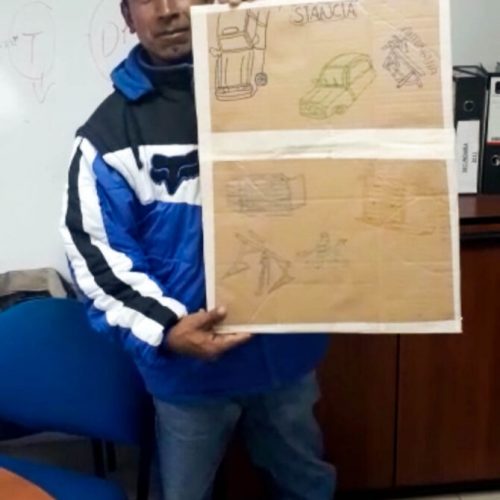 Ecuador. In every meeting at Interweave Solutions, we recite the "7 values", which are crucial if we are to uphold our mission. The first of these values is one of the most important: Mutual Respect for All.
One Success Ambassador in Ecuador shows that she is willing to go out of her way to make sure everyone has an equal chance to benefit from the MBS program. As she started teaching the class, Ambassador Chio Zuñiga came in contact with the yard worker of one of her students. His name was Patricio. Because Chio is so passionate about the work she does with Interweave, she invited him to participate in her class. When he arrived, she noticed he was very quiet and to some degree seemed to have a learning disability. He didn't know how to read, but carried an enthusiasm that ran deeper than his disadvantage.
More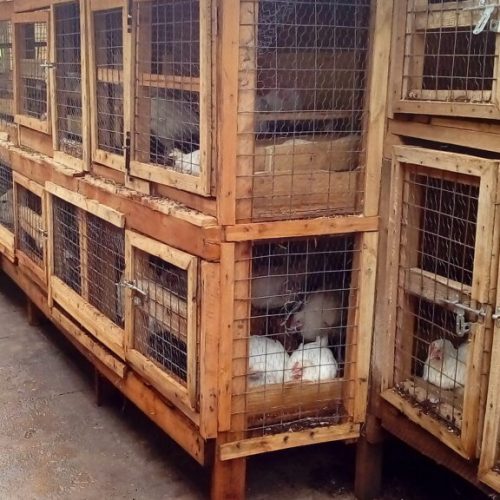 Uganda. Ruth is an example of the success that can come from applying the principles of the MBS program, no matter where you are in the world. She has seen the 6P's of business improve and grow her chicken business in many ways. Like all entrepreneurs, she started small, but now her business regularly houses over 2000 chickens and is constantly growing. Ruth shared with us how two specific principles she learned from the MBS program have helped her improve her business.
More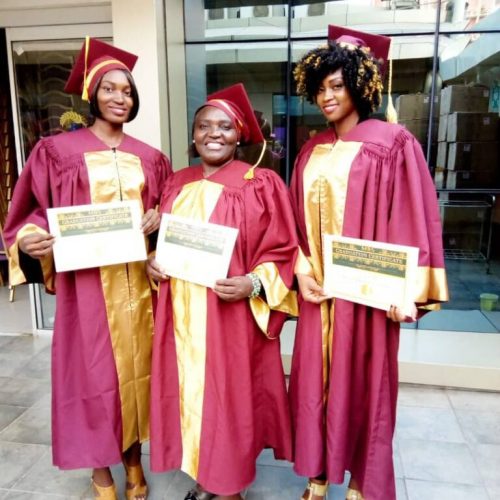 Cameroon. In June of last year, we posted on this blog about our newest Success Ambassador, Francky Adjomo, from Cameroon. In the last 7 months he's been working hard to strengthen his MBS business and this month it finally paid off and he celebrated the graduation of his first self-reliance group! We are so excited to see him making such a difference in his community in Cameroon! Best of luck to Francky as he continues finding and training participants in the Masters of Business Program!
More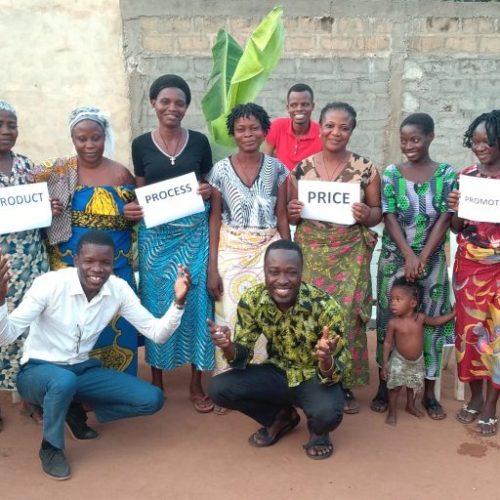 Benin. Jean Ahowekoun and Charles Nouatin are our two newest Success Ambassadors in Benin! They were both certified as Success Ambassadors within the last few months and are already seeing progress in the groups they have started. They are working especially with a group of women, some of which don't even have basic reading skills, but they report that the women are eager to learn and improve their lives!
More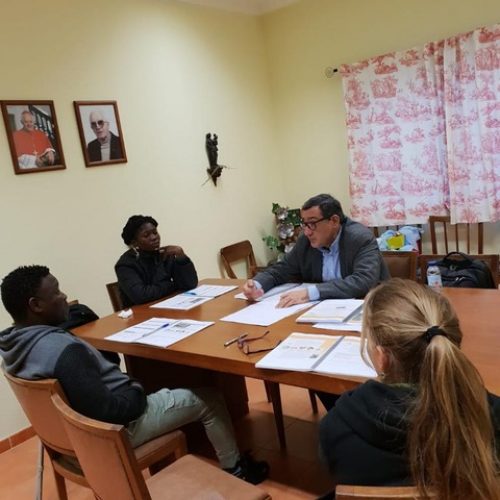 Portugal. For a long time, Interweave Solutions has been focusing our efforts in many parts of Latin America and Africa, and we hadn't seen as much growth in Europe and North America. However, we recently received a report from our Success Ambassador in Portugal with some fantastic updates about her progress there! Here is some of her exciting news!
More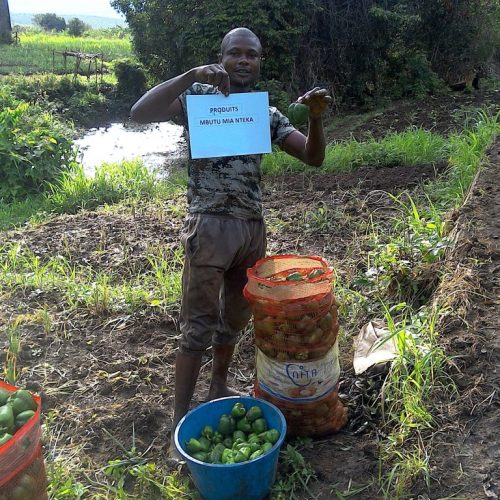 Democratic Republic of the Congo. A group in the Congo has taken the 6P's of the MBS program and created a business growing and selling peppers in their local market! As a reminder, the 6P's are:
PLAN, PRODUCT, PROCESS, PRICE, PROMOTION, and PAPERWORK.
We love seeing the application of these principles around the world, moving people from poverty to prosperity.
More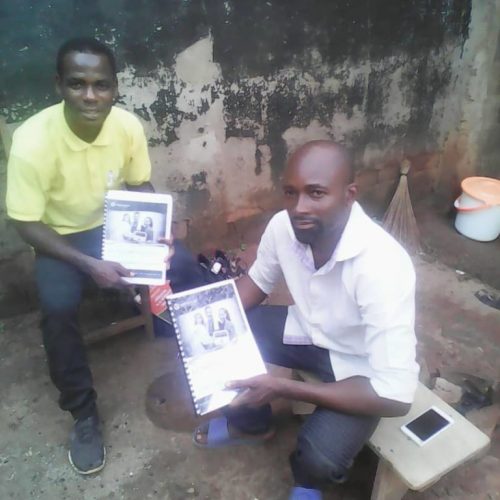 Cameroon. We have seen exciting progress throughout the last couple months in Cameroon. Success Ambassador Medjo Olivier has been working to create partnerships with various ministries and is looking forward to receiving substantial sponsorship from the Department of Origin in the coming year! Just in the last few weeks, Medjo has started training new participants in addition to the official group he started in the middle of October.
More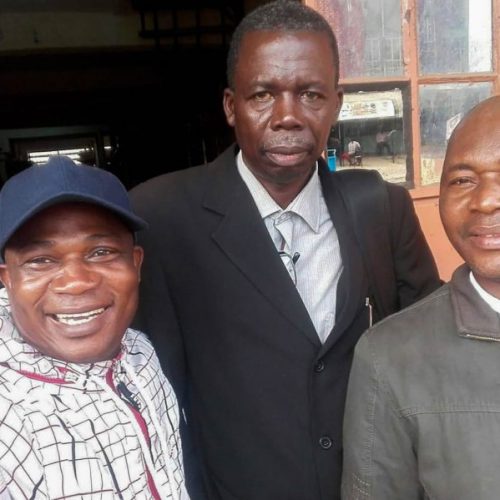 Kenya. Jude Nwachukwu, a Success Ambassador from Liberia, recently met up with pastors from around Africa to attend a two week conference in Kenya. While there, he completed a 10-day MBS training for a participant who has since had his paperwork approved, received his MBS certificate and is working towards becoming our first Success Ambassador in Kenya.
More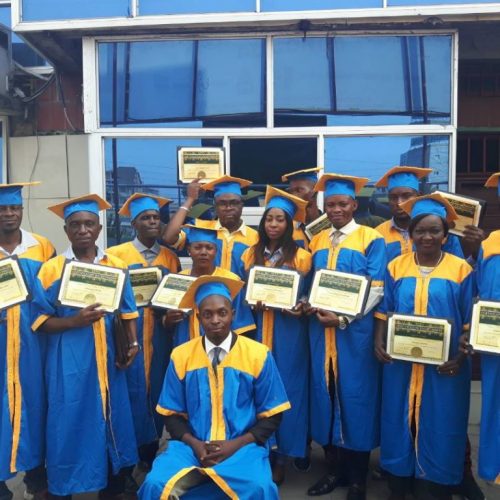 Democratic Republic of the Congo. Success Ambassadors in the Congo have been working hard and the fruits have finally been harvested! Here was a graduation of a group sponsored by the Canadian University of the Congo. There are two more groups preparing to graduate in the coming months and a new "Center for Autonomy and MBS Services," which they created as part of the course in order to help spread the program to the community.
More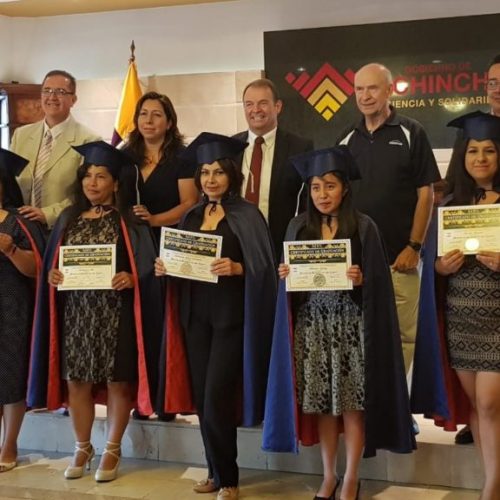 Ecuador. Dean Curtis, co-founder of Interweave Solutions recently traveled to South America to celebrate two exciting MBS Graduations in Ecuador and Colombia. Over 50 people in these two countries received their MBS Certifications! Our Success Ambassadors have been working hard to facilitate the progress of these participants along the road to self-sufficiency.
More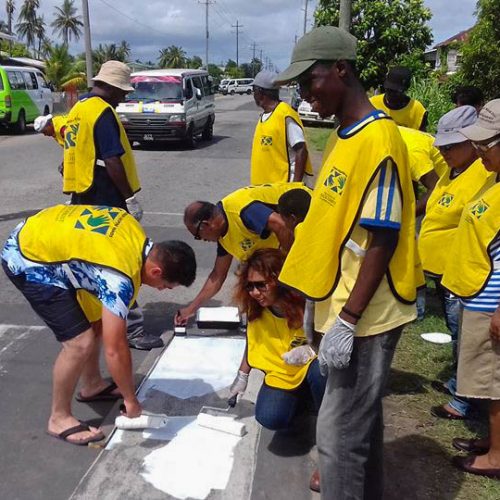 Guyana. The MBS program focuses on 3 areas in which we can improve: business, home, and community. Interweave Guyana recently partnered with the local police station and a local church to participate in a service project to improve street conditions and erect some new road signs. As an organization that strives to strengthen people in groups, we've seen that service projects like this serve to both strengthen the community and build bridges between different organizations, allowing us to work together for good.
More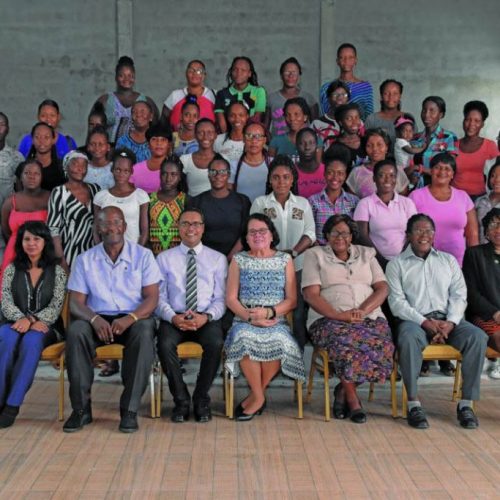 Berbice, Guyana. In 2014, Interweave Solutions partnered with The Church of Jesus Christ of Latter-Day Saints to provide business training to its members all over Guyana. A year later and after measurable success, Dr. Lynn Curtis and two Success Ambassadors presented the program to the First Lady of Guyana, who proceeded to make it a key part of her office's agenda. Since then, Interweave's Master of Business in the Streets program has grown and thrived throughout the country.
More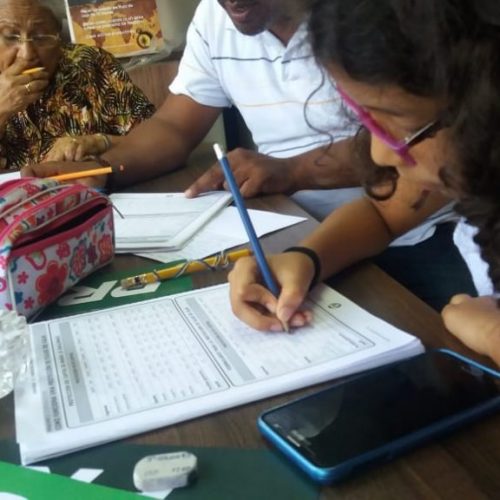 Ecuador. May Rodriguez became a Success Ambassador and brought along her 9 year-old daughter, Ghia, to all the classes she taught. After watching three different groups graduate, Ghia decided that she too wanted to take the class and start her own business. She is currently participating in her mom's MBS class and completing all the requirements. She has started her business making and selling pillows and small stuffed animals.
More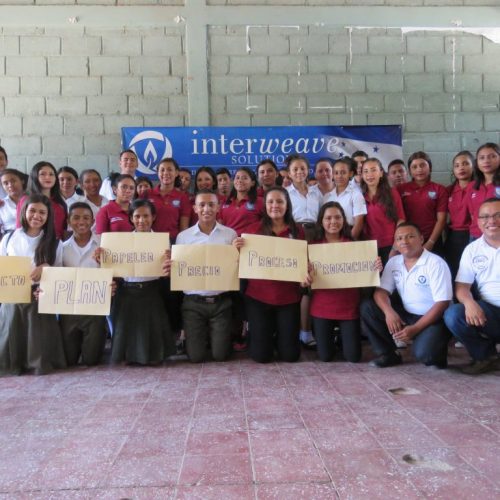 Honduras. We want to recognize and give a special thanks to this group of students from the Technological Institute of Business Administration in Choluteca. They form part of an MBS group led by Success Ambassador Jonathan Rodriguez. The group is sponsored by a deputy in the National Congress of Honduras. These young entrepreneurs demonstrate that with big dreams and support from both Interweave and local government leaders, there are no boundaries or limitations. Thanks for your great work!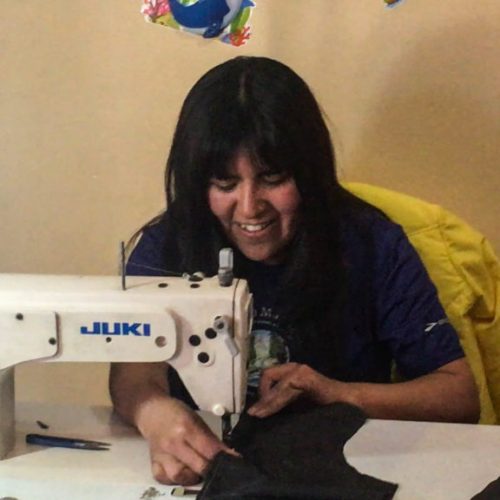 Bolivia. Before she began the MBS program, Lydia Aguilar was trying to make a small business out of making and selling leather jackets to her neighbors, but ultimately she had no idea how to run a business. Now that she has taken and graduated from the MBS course, she organizes her successfully growing business well.
More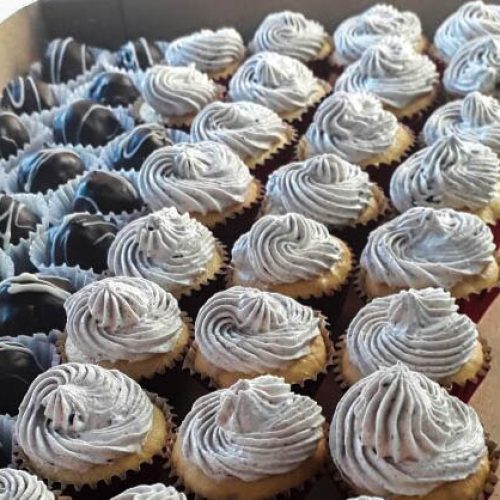 Ecuador. Maria Elena had always loved making desserts but because she never had experience she threw out more damaged dough than she baked. Then suddenly one day, the bread she was making turned out so well that her neighbors asked her if she sold it. She knew it was not a coincidence that in her next MBS class, they discussed the 6Ps of business. That very night, she set a price and determined to sell her product to the neighbors.
More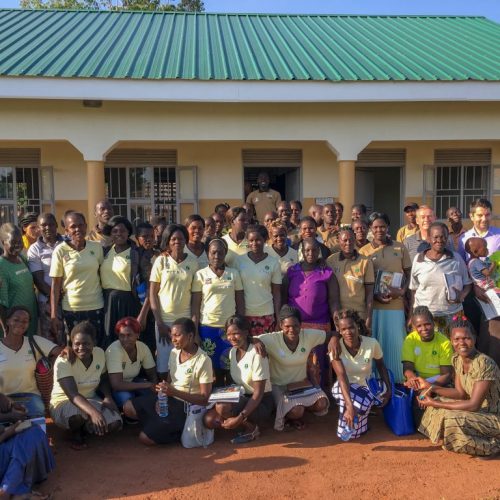 Uganda. ENGAGE NOW AFRICA! THRIVEGULU AND INTERWEAVE IN UGANDA 
Co-founder of Interweave, Lynn Curtis, recently went on a trip of a lifetime to Uganda. 
There were so many amazing things that happened during the trip, but here are some of the highlights.
More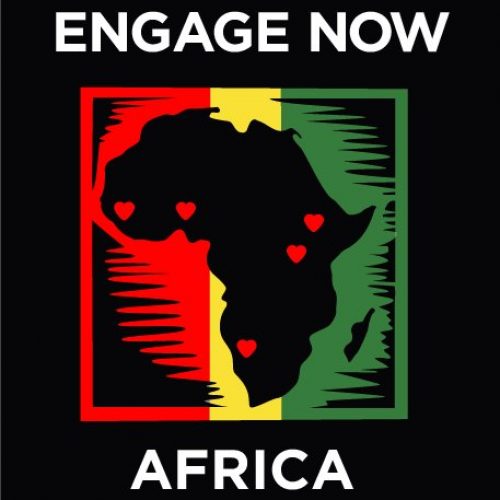 Uganda. 10–Year Partnership. Since 2008, Interweave has partnered with Engage Now Africa to end poverty. We worked with them in previous years in the greater Accra area to advance self-reliance for hundreds of unemployed families. Participants excelled at micro-businesses while also improving their homes and communities.
More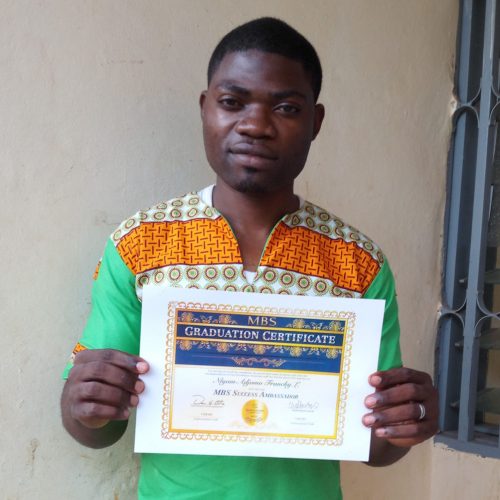 Cameroon. A NEW SUCCESS AMBASSADOR IN CAMEROON 
It's always exciting to see progress internationally. We continue to see other individuals around the world work hard to become Success Ambassadors for Interweave Solutions.
More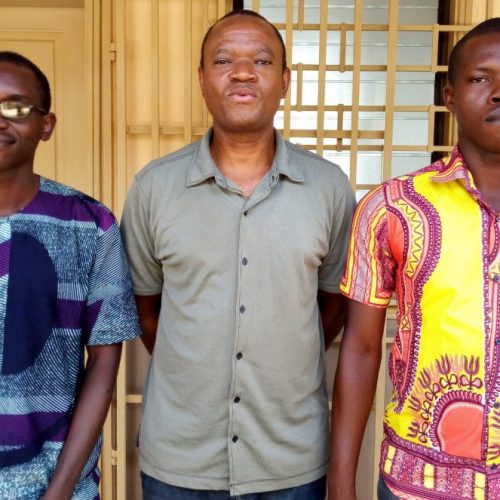 Benin. In July of 2017, Mr. Kazotti Ifonti of Benin, Africa traveled to Ghana where he met our current Success Ambassador, Saida Zouzou. Mr. Kazotti learned about the Interweave Solutions MBS program and was immediately interested in bringing the program back to his home country. Back in Benin, he began the MBS program online. He began to invite other people from his personal network. Briac Afangnon and Isidore Odountan also began the MBS course online. The men all graduated successfully from the MBS program and went on to each receive their Success Ambassador Certificate.
More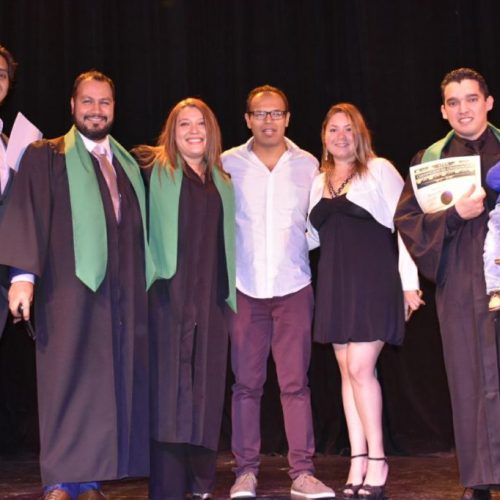 Mexico. We recently have had sixteen new ambassadors join our team! They are from México and we are so excited to have them as a part of our team. 
They each had to pass through an interview process to verify that they were serious candidates and ready to help spread the Interweave vision. They had a special graduation ceremony in which co-founder, Dean Curtis and Latin American program director, Diego Lizano gave the certificates. The celebration was beautiful and the new ambassadors are already forming groups and making a difference in the world of Interweave already.
More