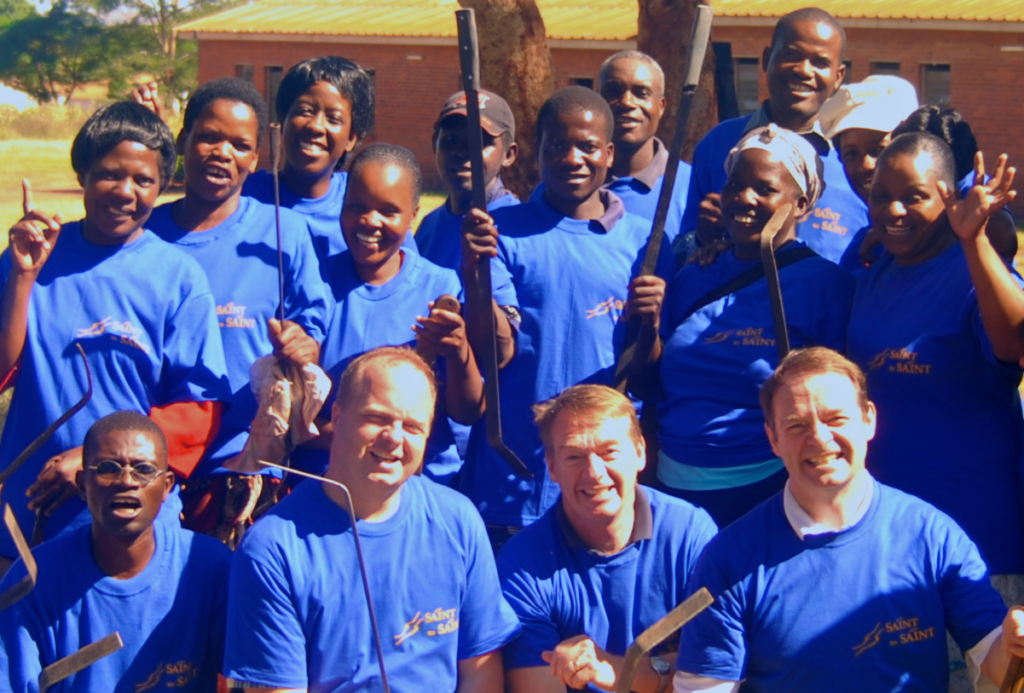 WHY WAS INTERWEAVE CREATED? 
Dean, co-founder of Interweave Solutions, explains why Interweave Solutions was created in his own words: 
I began to get nervous when we showed up at the village in Uganda where David, my nephew and I were asked to teach business to the villagers. We were shown a house made of mud bricks, a thatched roof, and mud floors. If there had been furniture, there was no sign of it now. All had been removed to make room for chairs from the neighborhood, wooden benches, and standing room. 
We cleared the chickens from the table. Forget the projector, no electricity. Forget the markers, no whiteboard. Forget the handouts, not enough and no copy machines.
As we greeted our eager students dressed in ceremonial garb, villagers that had traveled miles to hear the North Americans, we realized that English was everyone's second or third language. Our educated vocabulary, fixed/variable costs, SWOT analysis, budget projections and cash flow were going to fall on deaf ears as we realized that many of these villagers could barely understand us.
We quickly tried to adapt and change all of our examples to how to market an egg. We figured pork and chickens and their by-products would be more applicable than the case studies that we had originally in mind.
We muddled through the experience. Everyone was kind. We enjoyed a village dinner together and then we left knowing that they were no better in business than when they had started. Maybe even a little more confused. We knew another teacher was not coming and we were flying out the next day.
We began to ask the questions, "How do you teach business to the person in the street, on the farm or at the market? How do you help the poor lady in the developing country that needs to buy and sell something to survive but has no idea where or how to get started?"
How do you get teachers to these remote locations? How can you sustain the motivation and support people need to be successful? How can this group teach themselves to create and grow their businesses?
In response to these challenges, Interweave Solutions was established. We wrote the Success! In Business curriculum and organized the MBS (Masters of Business in the Streets) program for people who are trying to start and grow their own micro-businesses.