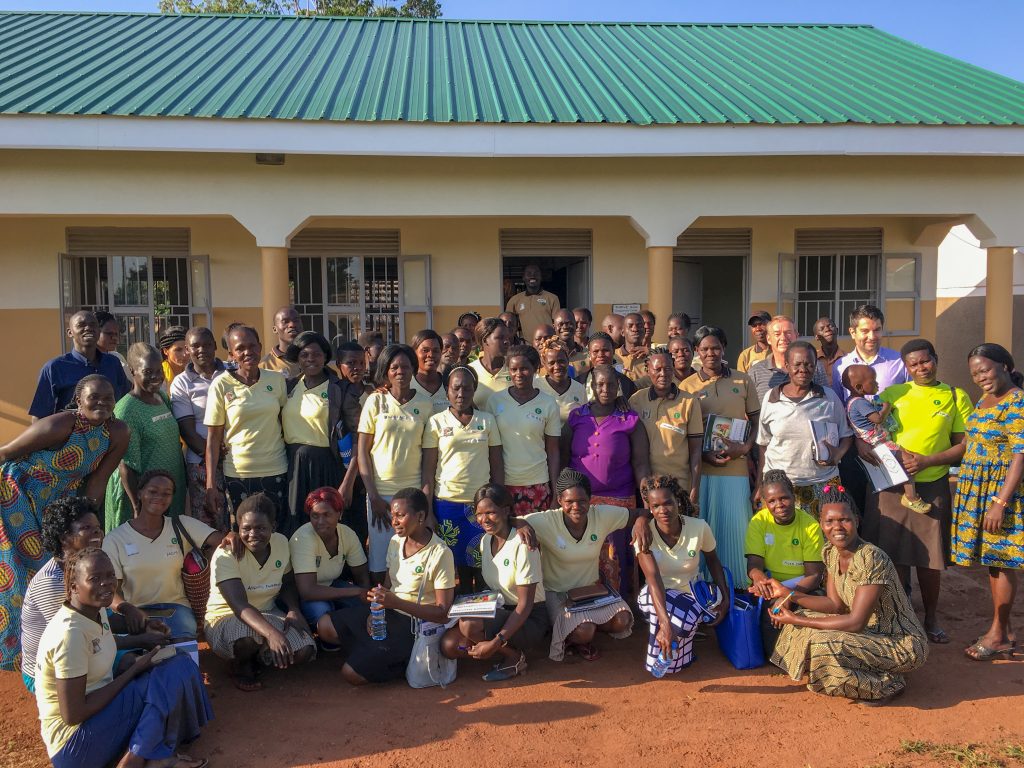 ENGAGE NOW AFRICA! THRIVEGULU AND INTERWEAVE IN UGANDA 
Co-founder of Interweave, Lynn Curtis, recently went on a trip of a lifetime to Uganda. 
There were so many amazing things that happened during the trip, but here are some of the highlights. 
Board Member, Ruth Vidaurre, accompanied him on the trip. 
THRIVEGulu celebrated its third year in the self-reliance program. The Interweave-THRIVEGulu partnerships has brought about many great assets for the wonderful people- an Acoli and English literacy manual, ABCs for Business and English for Business Success, and with this most recent trip, English Success In Business! with the same outcomes as the MBS program. 
Partnering with Engage Now Africa!, THRIVEGulu was able to build a Center (see picture above) in order to facilitate training meetings or other group gatherings. The building is new! So new, in fact, that the Interweave training with this group was the first event to occur in the building!
In reality, people with very to no little English skills are now able to communicate fluently and teach in English, and better contribute to their local economy because of the skills that they are learning and using.  
THRIVEGulu also met with Lynn Curtis in order to discuss a Youth Group, using similar materials to the ones we have previously collaborated on with them. These "youth" are from 16 years old to their early 20's, and the youth group met together to talk about distinctive issues for their age group. Their challenges are many, none are proficient in English, half of the group consists of single mothers with children, and they are school dropouts. We and our wonderful partners at THRIVEGulu are collaborating to help these youth change the course of their lives. We want to provide them with literacy/business education options. 
Overall, it was a successful and life-changing trip. We are ever thankful for the support of our friends at Engage Now Africa! and THRIVEGulu for their hard work and desire to change the world. We will continue collaborating with them and help empower people in need across the world with literacy and business skills!