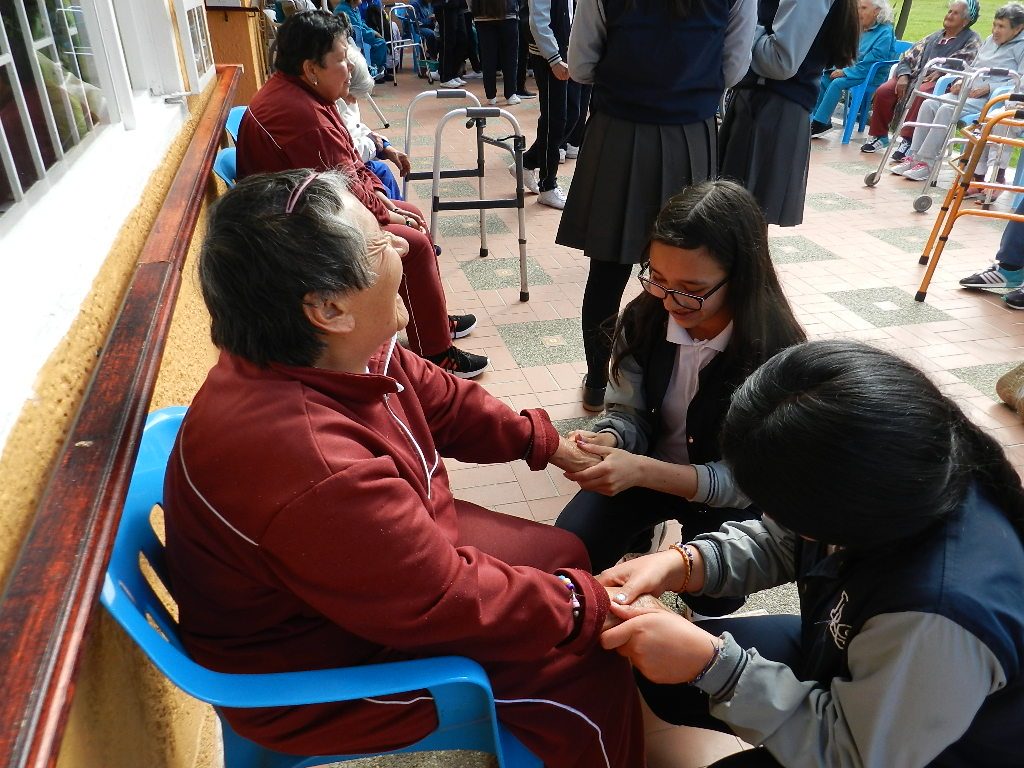 Cajica, Colombia. Shortly after our conference in Ecuador last spring, Nelson Triana landed a contract with his local government, authorizing him to teach the MBS course in schools as part of their business curriculum. After presenting the program and modeling the teaching style, he was offered positions in 3 different schools, teaching 5 different courses. This work has been so successful and kept him so busy that he's had to turn down other schools that want the MBS materials taught in their business departments. 
Not only do the students learn the principles of business and the different areas of life that need attention, but they are given opportunity to put these principles in action. The photos above show one of the school groups recent community improvement projects. They visited a home for elderly community members and provided services such as hand massages and manicures as well as friendly interaction and activities. 
We are thrilled to see the MBS program impact not only those taking the course, but brightening the lives of their families, friends and community members alike.