We move people from poverty to prosperity through neighborhood self reliance groups.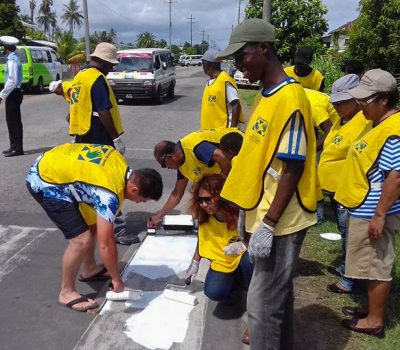 Guyana. The MBS program focuses on 3 areas in which we can improve: business, home, and community. Interweave Guyana recently partnered with the local police station and a local church to participate in a service project to improve street conditions and erect some new road signs. As an organization that strives to strengthen people in groups, we've seen that service projects like this serve to both strengthen the community and build bridges between different organizations, allowing us to work together for good.
More
Interweave Solutions is a 501(c)(3) nonprofit recognized by the IRS, and all donations to Interweave Solutions are tax-deductible in accordance with IRS regulations.