We move people from poverty to prosperity through neighborhood self reliance groups.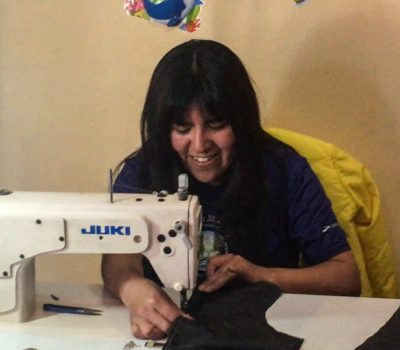 Bolivia. Before she began the MBS program, Lydia Aguilar was trying to make a small business out of making and selling leather jackets to her neighbors, but ultimately she had no idea how to run a business. Now that she has taken and graduated from the MBS course, she organizes her successfully growing business well.
More
Interweave Solutions is a 501(c)(3) nonprofit recognized by the IRS, and all donations to Interweave Solutions are tax-deductible in accordance with IRS regulations.