We move people from poverty to prosperity through neighborhood self reliance groups.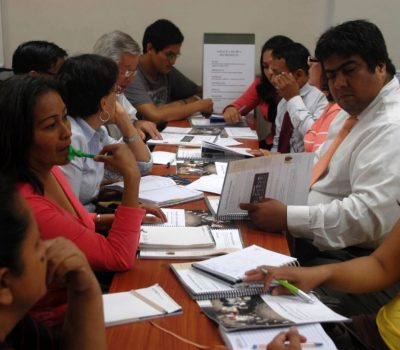 Peru.  "At first it was difficult for me to understand the Master of Business in the Streets (MBS) course, but overtime I was able to learn how business management can help through savings, family, and how one can help others without neglecting one's own business.
More
Interweave Solutions is a 501(c)(3) nonprofit recognized by the IRS, and all donations to Interweave Solutions are tax-deductible in accordance with IRS regulations.